Karolina Syrovatkova
Pianist with a vision
Karolina Syrovatkova, the creator of "Clara"
Karolina's Vision as an artist is deeply rooted in the belief that art should be experienced on many levels and should be accessible to everyone. Karolina created the "Living With the Great Composers" Series as an innovative way of experiencing classical music where she bridges various disciplines such as music and drama to create a new, exhilarating art form - the drama concert. In "Clara," Karolina portrays the role of Clara Schumann and unravels the intricate drama surrounding the life of this great pianist of the 19th century as well as the wife of Robert Schumann and the muse of Johannes Brahms.
"Clara" Show
The drama concert series titled Living With the Great Composers present a new art form combining theater and a classical music concert. The creator of the series, Karolina Syrovatkova, decided to combine the two art forms to draw the audience into the drama of a composer's life. She tells the story of the piece she performs and its composer through the eyes of a woman important in that composer's life. In the case of Clara, she narrates the story of Robert Schumann and Johannes Brahms from the perspective of their muse, great love and a wife of Robert, Clara
About
Internationally recognized Czech pianist Karolina Syrovatkova has been called by the ABQ Review "a true poet of the piano." She is known for her innovative approach to performing in which she combines her pianistic and dramatic talents to create shows about great composers. She is the winner of several international competitions including the North London and the Sidney M. Wright Presidential Competition. Her vision as a musician is deeply rooted in both the pianistic lineage of European(L'Ecole Normale in Paris, Prague Conservatory) and American schools (University of Maryland: BM, University of Texas at Austin: MM and DMA) and in the well-established principles of the Alexander Technique (AmSAT Certified Teacher). In addition to an active performing and teaching career, Karolina's multifaceted musical vision has led her to launch classical music series both in the US and in Europe. She has been a champion of Czech music, particularly the music of her distant relative, Bedrich Smetana and of Leoš Janáček. Her latest CD of Janáček's complete piano music will be released in June 2018. Her experimentation with bridging the gap between classical music and its audiences has led her to create a new art form she calls a "drama concert." Her series titled Living With the Great Composers combines theater and a classical piano recital in an educational, easy-to-understand and easy-to-love format. She has so far written and acted out personae of Clara Schumann, Olga Janáček, Fanny Mendelssohn Hensel, Vitezslava Kapralova and Caroline von Esterházy.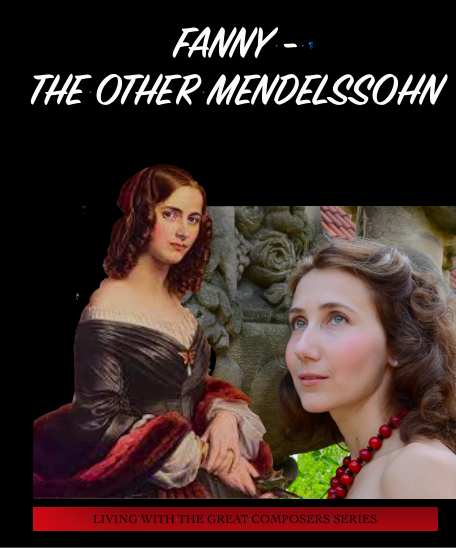 Karolina is available to be hired to perform "Clara" and other drama concert shows by filling out the form below or writing directly to mondartmanagement@gmail.com
If you are interested in a presentation, masterclass or a lesson, please fill the form below.
For universities who wish to hire Dr. Syrovatkova to give a presentation or a masterclass: please write directly to universitieskarolina@gmail.com
VARIATIONS ON LOVE -THE TRAGEDY OF EUROPE'S GREAT FORGOTTEN PIANIST AND COMPOSER CLARA SCHUMANN